View the above video translated into Chinese…
"Having good friends and being made to feel so safe and so welcome as Springbank School does not have any bullies, and it does not matter where you come from, everyone is your friend.  I do so much with my class mates like, get together,  play basketball, go to town, hang out.  I also like the feeling of being a part of Springbank School, and feeling like I belong and am at home here." – Youssef Awad, Egypt

Read more student ambassador profiles to see why students choose to come here…
Top 5 Reasons to Study in Northland
1. Small towns – friendly, safe community
2. Low international student ratios at schools
3. Warm, welcoming homestays (& boarding facilities)
4. Authentic kiwi & Maori cultural experiences
5. Easy access to beaches, bush and adventure (warm climate)
Northland Schools
Northland has both urban and rural schools that provide children with a great education.
These schools are often also the heart of their local communities and schools have excellent facilities, including comfortable green spaces, well stocked libraries, gymnasiums and some have swimming pools.
The school year runs from January to December and is divided into four terms. The longest break happens over summer, beginning in December with school restarting in February.
Primary Schools build a strong foundation in literacy, numeracy and a broad and balanced curriculum. These schools cater for children from Year 1 up to Year 6, with some attending through to Year 7 and 8.
Intermediate Schools introduce specialist subjects in preparation for secondary school. Students learn a broad, balanced curriculum and develop individual thought.
Secondary schools cater for children from Year 9 to Year 13. Students focus on subject-based learning, with growing opportunities to specialise as the student progresses.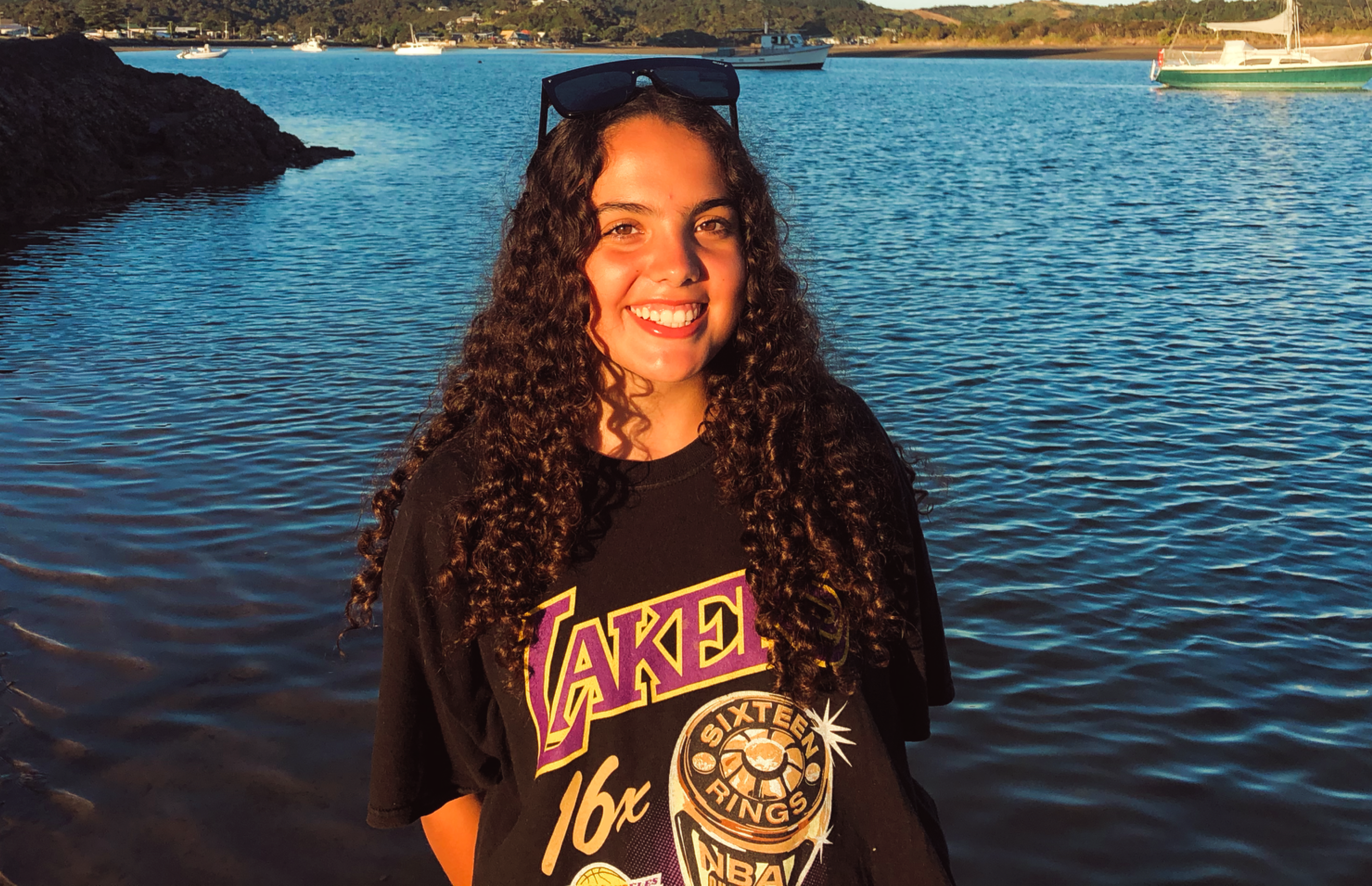 Why study in Northland?
I love the variety of subjects I am provided with and have the opportunity to learn about. I feel comfortable being able to openly discuss my opinions, thoughts, and views on different subjects with the teachers and my peers without fearing extreme judgment or punishment. New Zealand schools, and teachers, have a way of bringing out the best in every student and allowing them to express themselves in whichever way they prefer. New Zealand caters to students that are academically focused, sports-focused, arts and drama-focused, or students that wish to take different career paths.
Suzi Saweirs
Read our latest student stories...