Meet Student Ambassador: Amelia White
We talked to kiwi born student, Amelia White, who is currently a year 11 at Whangarei  Girls' High School, about what she loves about Northland and studying here.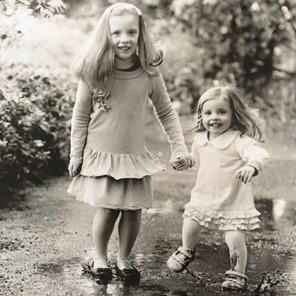 I was born in Palmerston North and lived there for the first 7 years of my life. My little sister (on my right in the photo) was only 3 when we moved to Northland for my dads new job. When I was born, my brain was having a hard time controlling my body so for years I couldn't talk properly and couldn't do many things kids could do at the age of 10, but I have worked hard enough over the years to get where I am now. My dad works at Fonterra and is my biggest role model. My little sister is half deaf so sometimes I  learn sign language to help her communicate. 
 Why do you love Northland?
Northland literally is dotted with comely forests and pretty long rivers that I can never ever get enough of. My very favourite aspect of Northland and our community has got to be the people. The tight-knit community in Whangarei made a stranger feel like they definitely were at home, and could not have been more thankful for me. Northland is a place where you will definitely fit right in with the locals.
What do you love studying at WGHS in New Zealand?
"What I love the most about studying in Northland is the opportunities they have for young students. I have been to a few schools and I would say WGHS for all intents and purposes is the best school for me. The students are very heart warming and caring and the teachers are very understanding and supportive. I am super grateful that the teachers listen to what I have to say and that they make me feel like I don't have to hide away when I want to ask them something. They're also very understanding about my needs and how I struggle with socialising with other people. But I am super grateful for the people who have shown me that I can represent myself without getting hurt."
What are your favourite experiences and places to go in Northland?
"Some of my fondest memories were made on the many beaches of Northland. I love Northland's beaches because they serve as a place for me to relax and take a break from the city and also be exciting, fun, and have adventures. Sometimes my friends and I will take day trips to the park during the summer. Always surrounding ourselves with yummy food and cold drinks, and blasting music for hours on end. I am super grateful that we live in an environment that is secure and warm."
What are your interests, sports and hobbies?
"I have quite a few interests like dancing, drawing, writing song lyrics and so on but the one I do most is making quizzes and writing fan-fiction from books I love. My favourite things to do are reading, listening to music, watch anime and playing the guitar to songs I know. I swear I may need a bigger room to fit all of my books I have. Sometimes when I can, I go to see my family friends in Orewa (Auckland) and go on day trips to our favourite places in Auckland.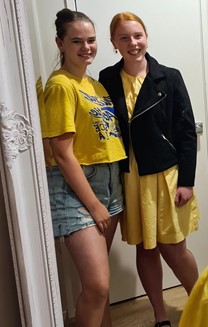 The person on my left in this photo is one of my oldest and closest friends, Ryley. She is 1 year younger than me but she is so much more mature compared to me. Sometimes when I get to her house I get to hangout with her younger sister and brother (twins) Kayla and Hunter. Kayla and I usually do girly things together but me and Hunter would have a nerf gun war when we can and play minecraft 24/7. I love to play netball and sometimes play volleyball when I get the chance. I have played netball since year 6 and it has been the best time of my life. I do hope in the future that I could hopefully play for a really good team as an adult.
What is your favourite local place to visit with friends?
"I have multiple favourite local places that I like to visit with friends. I like to go shopping with them in the town square. I love to walk around my neighbourhood with my close friends and blast music at barge park. And my last favourite thing is to go to Parua Bay and to go swimming with my family for hours. I don't really get to do this often because of covid so when I do, I like to make it special and make heaps of fun out of the smallest things."
Read more stories and updates from students in Northland...