Meet Student Ambassador - Rhys
Rhys is our newest student ambassador for 2022. We asked him what he enjoys most about living in Northland and studying at Whangarei Boys High School. Rhys' family have also hosted international students living in Northland.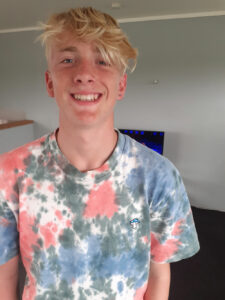 Why do you love Northland?
I love northland because it is a heart-warming place to be. I like how where ever you are you can be close to a nice beach. The people are very kind and helpful when you need a hand. I love how the community comes together.
What do you love most about studying at school in Northland?
I love how it's so easy to make new friends and make connections you will have in the future. Through school I've already met friends who I'm going be with in the future. I also love how everyone is friendly. It's nice how people give you good advice that you can use.
What are your favourite experiences and places to go in Northland?
I love going to Cape Rienga because it has a great view and I love visiting the sand dunes. I love how there's so many beautiful beaches. 
What are your interests, sports, and hobbies? 
My hobbies are playing sports and a bit of video games. I currently play football for northland and I enjoy playing basketball. I also do a lot of running. I enjoy spending quality time with the family especially when we're visiting new places.
What is your favourite local place to hang out with friends?
My favourite place to hang out with my friends are the basketball court and the football field. Me and my friends love visiting new places especially new beaches.
Read more stories and updates from students in Northland...