Feast2020 - Swiss Student's Winning Dessert
NorthTec's Level 5 cooking students recently had the opportunity to take part in Northland's inaugural Savour Feast2020 event, aimed at showcasing Northland food during Matariki.
Each student chose local, in-season produce from the Whangarei Growers Market very early on a Saturday morning, after a talk from the market co-founder Murray on winter crops and a cooking brief from tutor, Brooke Irving.
We met the students again on Monday in the NorthTec kitchen  to watch them creating a dish heroing the fresh Northland ingredients. Seven students created four savoury and three sweet dishes and plated them up ready for their first experience with a judging panel.
Judges for the Savour event included Lisette Buckle, Pathway Manager for NorthTec and Pā Shortland, a Northland food guide from Eat New Zealand. They both commented on the high standard of all the dishes and the effort student's had gone to incorporate the hero ingredient into all aspects of their dish.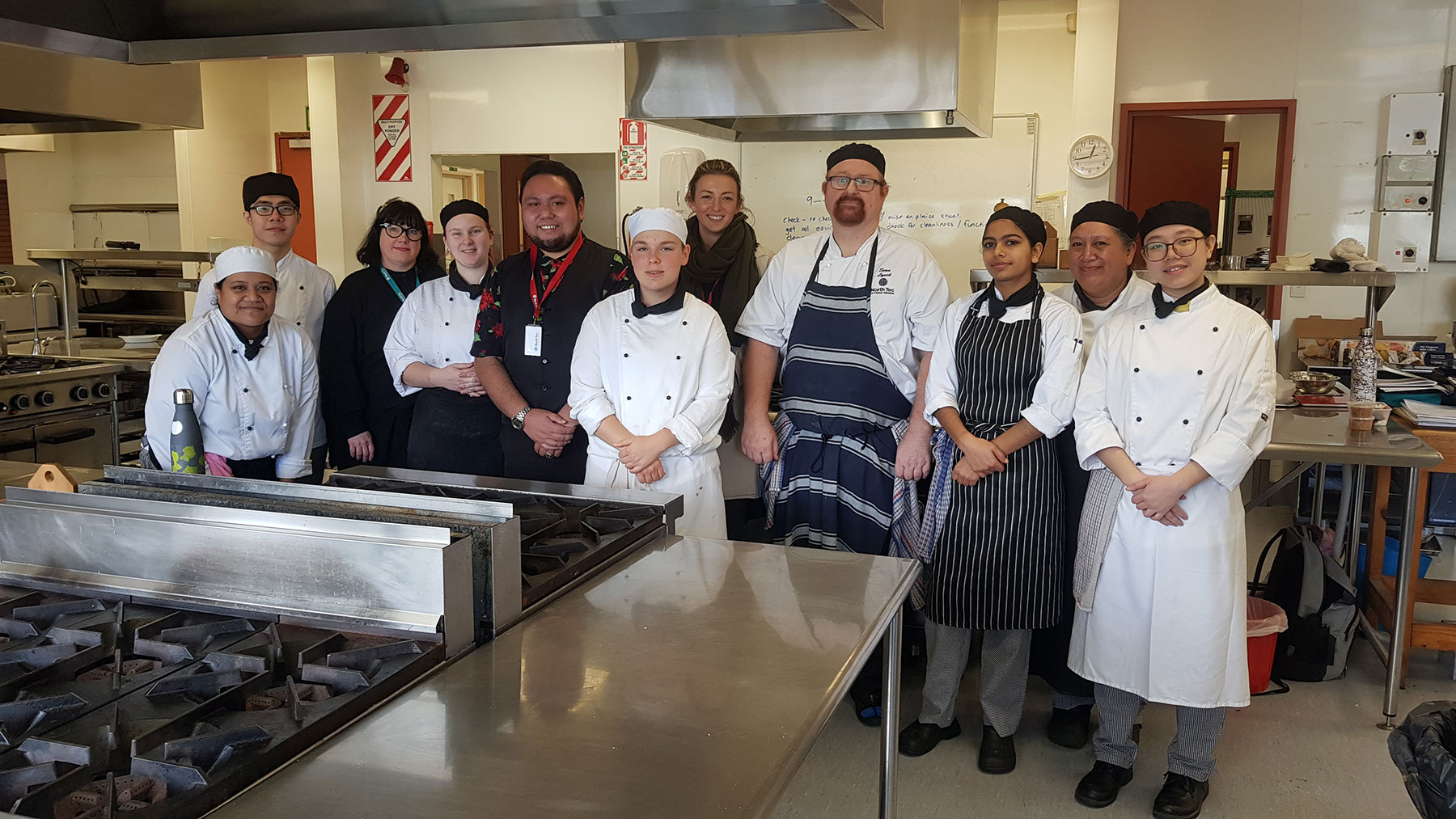 And the winner is…
Jessica Berweger, an international student from Switzerland cooked an incredibly tasty and delicate tamarillo crumble with grapefruit curd and a tamarillo sorbet. Her tamarillos purchased at the growers market were grown locally at Tamakura Orchards in Maungatapere.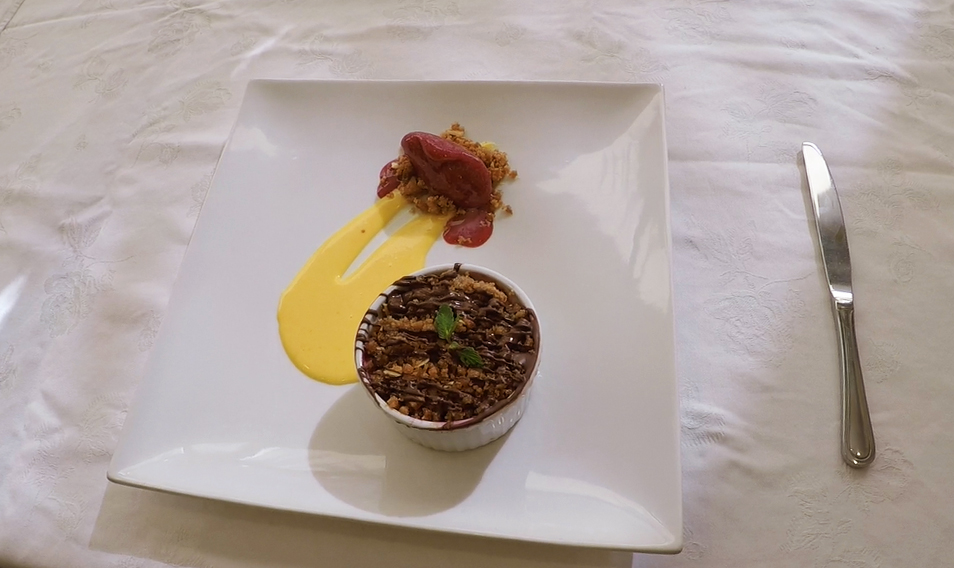 Download Jess' Tamarillo Crumble recipe…
Honourable mention goes to…
Emely Jessop, a kiwi student cooked a Parihaka Cheese Platter featuring the award winning, local Grinning Gecko cheese. Her platter included Mexican Stuffed Red Capsicum with melted Parihaka cheese, Crumbed Cauliflower Florets with Parihaka Cheese Sauce and Mini Baguettes with Sundried Tomato Pesto and Parihaka Cheese.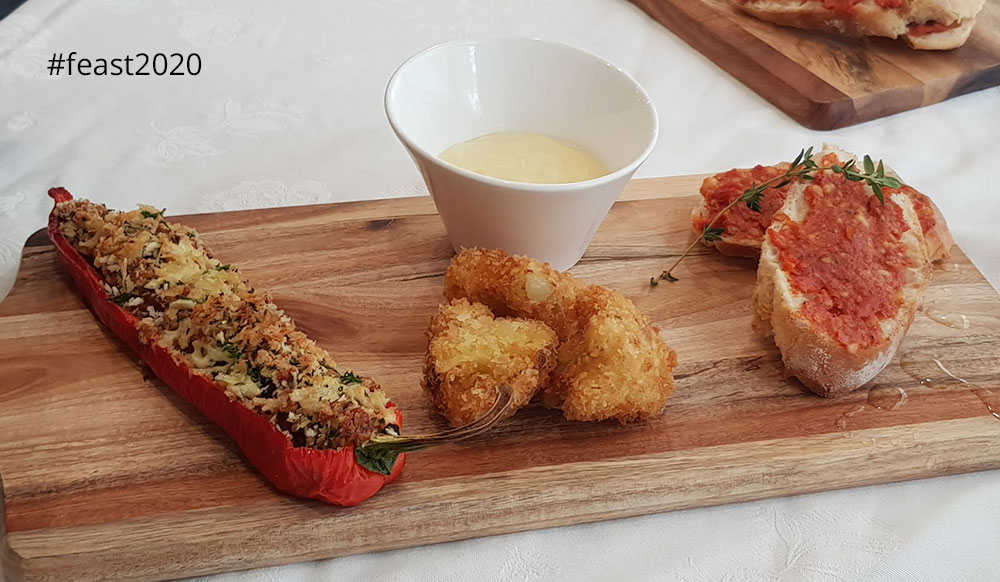 Download Emely's Parihaka Cheese Platter…
The NorthTec Diploma in Cookery – Level 5
This is the next step after the New Zealand Certificate in Cookery (Level 4) and will prepare you to work as a senior chef, producing advanced dishes in a professional kitchen. You'll learn to plan and produce a broad range of larder, meat, poultry and fish dishes and to develop and design advanced dishes and menus.
The programme provides individuals who are employed in senior cheffing positions with a credential that enhances your employment opportunities in a professional kitchen.
More information on the NorthTec website…
Read our latest news & student stories...