Study Northland works with schools and tertiary institutions helping to promote Northland domestically and internationally as a study destination and to improve the experiences of international students studying here.
Tai Tokerau Northland International Education Strategy
The Tai Tokerau Northland International Education Strategy has been led by Northland Inc – Northland's Economic Development Agency – and endorsed by Education New Zealand (ENZ).
The purpose of the strategy aligns with the strategic direction and objectives of both Northland Inc and ENZ. Download Tai Tokerau Northland International Education Strategy…
A message from Sheryl Mai, Mayor of Whangarei
Nau mai, haere mai ki Whangārei Terenga Paraoa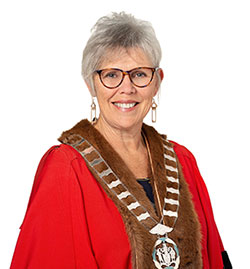 Welcome to Whangārei District, offering a rich cultural heritage, stunning natural features and friendly locals. From our pristine native bush to the unspoilt beauty of our coast, Whangārei District is a very special place to live, work and – of course – study!
As one of the fastest growing Districts in New Zealand, Whangārei is a vibrant, exciting place to live. We boast one of the top 10 dive destinations in the world at the Poor Knights Islands.  We are within easy traveling distance of Auckland city and with the stunning Bay of Islands to the North, our District really does offer the best of both worlds.
As a student, you will find our schools and learning facilities welcoming and inclusive, offering a high standard of education across all subjects. Whether your interests lie in arts and culture, mechanics and engineering or in sports and recreation; you will find a course to suit your needs in Whangārei.
Our District has an exceptionally strong sense of community spirit, what we call whanaungatanga. We care deeply about building relationships, sharing knowledge, and embracing diversity. As a newcomer to Whangārei, you can be sure you will be entering a supportive, caring environment, complete with manaakitanga. 
On behalf of the people of Whangārei, I welcome you to our District.
Ngā mihi

Sheryl Mai
Mayor of Whangārei
Read our latest news & student stories...