Meet Student Ambassador: Chalita
Chalita is from Thailand and is studying at Whangarei Girls' High School while living with a host family in Whangarei. She is one of our 2020 Study Northland Student Ambassadors.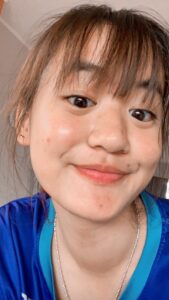 What made you choose Northland?
I choose Whangarei because I think it is a quiet city and I think it is less Thai than other cities and that makes me think that I will be able to practice more English.
What do you love most about studying at school in New Zealand?
Being able to talk and study in English.  Meeting friends from different cultures and countries.  Also being to study art as a subject – it's different teaching than in Thailand and I enjoy the kiwi way.
What are your favourite experiences in Northland?
Learning how to surf with my host family, spending time with other students from other schools in Whangarei.
What is like living with a homestay family?
They take care of me like a family.  The food is really good and its different.  I love them they are my kiwi family.
What are your interests, sports  and hobbies?
Basketball, volleyball, ice skating
What is your favourite local place to hang out with friends?
Mainly their homes or town eating and shopping.
Read our latest news & student stories...