Kerikeri is in the Bay of Islands, in the north of
New Zealand.
It's a 45 minute domestic flight from Auckland Airport or a 4 hour journey by private car.
Visitors to Kerikeri will enjoy the warmth of our subtropical climate, which means no sub zero temperatures, as well as the warmth of our people, with Northlanders renowned for their friendly, welcoming nature.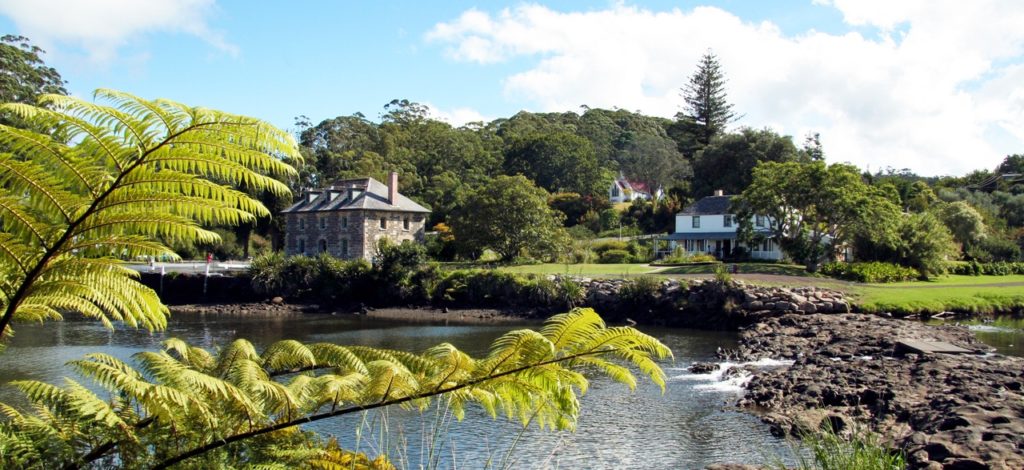 Outdoor Lifestyle
Kerikeri has a population of around 10,000 and is known for its outdoor lifestyle with access to lots of beaches and coastline for sailing, surfing, kayaking, scuba diving and swimming as well as native forest with great walks and picturesque waterfalls.  The town has three sports complexes and a number of fitness centres.
Study Options in Kerikeri
Kerikeri High School is a warm hearted, innovative, co-educational secondary school set on expansive grounds within walking distance to Kerikeri town centre. The school has over 30 different sports available during the academic year including; sailing, soccer (football), rugby, basketball, tennis, volleyball, athletics, hockey, table tennis, swimming and mountain biking to name a few of them.  International students try out for a place in the teams alongside kiwi students and are encouraged to participate in all cultural activities including; Kapa Haka (Maori Culture group), music and bands, drama productions and debating. 
Springbank School is Northland's leading coeducational private school that caters for students from Years 1 to 13. With only 200 students, we are able to offer our international students the true 'kiwi experience'. Their Outdoor Adventure programme allows students to gain life skills whilst experiencing all the Bay of Islands offers through learning to surf, dive, kayak, sail, tramp, hike, camp and abseil.
Meet our student ambassadors from Kerikeri and find out what they enjoy about Kerikeri and the Bay of Islands…
Staying with a Local Family
International students at attending high school in Kerikeri live with local families during their stay. There are a variety of homestay options which include in town or out of town (rural). Some homestays are right in town on small sections and some are rural homestays which might include living on a farm where there are horses and other animals.
Bay of Islands
The Bay of Islands is a subtropical micro-region known for its stunning beauty & history. For those that love beaches and water activities, it's paradise. Popular water-based adventure activities in the Bay of Islands include Boat Cruises to the Hole in the Rock, Skydiving, Tall Ship Sailing, Snorkelling and Scuba Diving, Kayaking, Surfing, Island Hopping and Parasailing. Find out more…
Read our latest news & student stories...