Student Blog: Online Exchange with Korean Students
Mikayla Lawrence is a student at Whangarei Girls' High School, a Study Northland Student Ambassador and a member of the Whangarei District Council Youth Advisory Group, where she speaks from a youth's perspective on important decisions to be made in Whangarei.
Photo above shows GCC graduates from Whangarei Girls' High School  including Mikayla in the centre at our Korean graduation dinner in Whangarei.
Mikayla is one of 12 Whangarei High School students taking part in a 4-week Global Competence Certificate Program run as an online exchange with secondary school students in Korea. This Education New Zealand sponsored programme sees a group of New Zealand students sharing and exchanging their experiences and ideas with students overseas and building on what they have learned through interactive online content. 
Mikayla's Global Competence Learnings
Each week, Mikayla will update us on some of what she has learnt from the program modules and her highlights from the Saturday facilitated session with Massey University and students in Korea.
GCC – Week 1 – Our Identity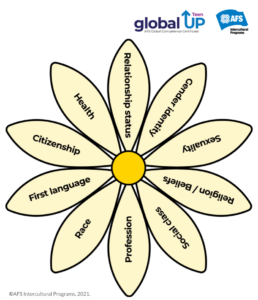 For week 1 we've completed modules 1-6, where we were introduced to the first concepts we'll be learning. One of these included the idea of an 'identity flower' where each petal represented a part of who we are. We were asked to reflect on what each petal might hold for us, whether that was our religion, culture and ethnic background, social class etc.
At the first facilitated dialogue session we gathered together in small groups and spoke about the certain aspects of our individual flowers. This gave us a chance to learn about others in New Zealand and most importantly how the Korean students thought of their flowers, we found some valued similar things and others didn't. This opened our eyes to what we could have in store for our learning as this simple task brought so much insight into others lives.
Everyone spoke confidently and were super engaged in the conversations, especially in the breakout sessions where there were just a few students in each room and we had to navigate how to approach one another when it came to the questions.  Facilitated sessions are off to a great start! 
GCC – Week 2 – Active Listening & Empathy
In the second facilitated dialogue session, we recapped the week's learning and delved deeper into many aspects of listening and how empathy is key to connecting with others.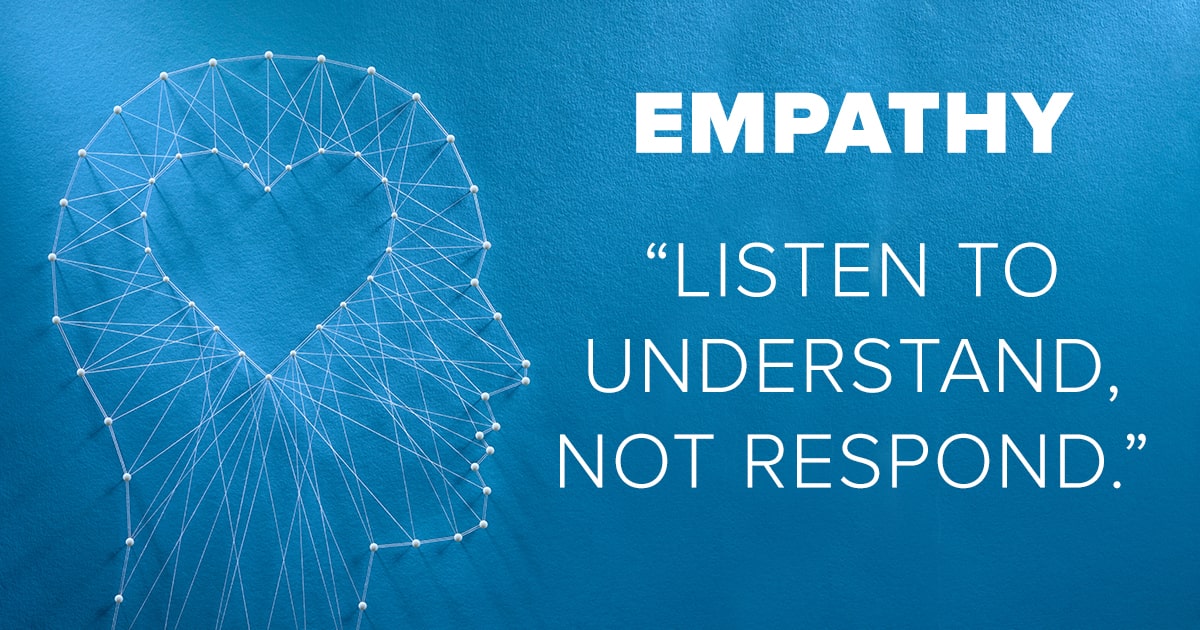 We went about this by answering some questions in small breakout rooms, where we could open up to the other students about who in our lives is a good listener. We looked at why we thought this, what things were these people in our lives doing that made us feel heard and appreciated? How were these people understanding and bridging differences through listening? We learnt that the kind of listening we needed to do to exercise our empathy was 'Active Listening'.
A quote that settled in me was 'We need to listen to understand… not respond'.
Empathy fuels connection and it is a major part of becoming a global citizen, learning to be actively listening and willing to understand others even though there may be differences was the key lesson we learnt in this session. 
GCC – Week 3 – Conflict Styles & Resilience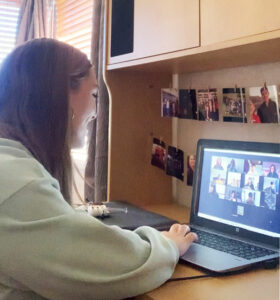 In the third facilitated dialogue session we learnt about 4 different types of ways people respond to conflict. These include accommodation style, a style of communication that is emotionally calm and reserved. People who tend to stick to the facts and keep feelings out of conflict are categorized in the discussion style, while people who directly address issues and express their emotions come under the engagement style. Lastly dynamic, dynamic is a style that prefers a third party to help resolve conflict. 
We discussed where we thought we were best suited out of the four categories and what we admired about the others. Some students found that they were a mix between 2 types while others knew exactly which one they were. Interestingly, the majority of the girls, both Korean and Kiwi, agreed that they used accomodation style to avoid any further conflict and resolve the issue as soon as possible. We further discussed the importance of being aware of these styles, and how each style of communication was equal and each had their strengths.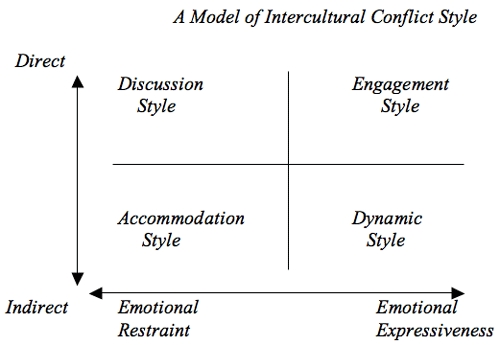 Along with this we also talked about resilience and what this meant to us, how we were feeling about the pandemic and our own experiences, which was interesting to talk about because COVID-19 was a topic that connected all of us and a lot of our experiences were similar. Some spoke of not being able to go to the cinemas, while others shared their experiences of having essential workers in their homes. The pandemic was something we all connected over and it was so nice to hear everyone doing their part to make our world safer. 
This session was full of connection and laughter!  
Week 4 – Micro-aggressions & Planning for the Future
Our last facilitated dialogue session has arrived! And in this session we discussed the impacts of 'Microaggressions', a term used to describe small comments or actions that may offend others and their culture, these usually go unnoticed or unspoken about and may be unintentional. These comments, that may seem small or can be delivered as jokes, can have a huge impact on someone, and we discussed between our class our experiences and how we dealt with them.
A few Korean students spoke about how sometimes people mistake them for Chinese or other Asian identities, while some of the NZ students shared how when playing sports they found it annoying when people commented "You're good at sports, for a girl". Many agreed, both Korean and Kiwi, that when we found ourselves hurt by a joke or comment that we usually ignored it and never spoke up about how we felt. But through our learnings over the past week, we found that speaking up and then proceeding to educate the person was the best way to make sure that these comments were addressed and most importantly stopped.
Being our last session, we shared what the future looked like for us, and how we will implement our learnings over the past couple of weeks into our future endeavours. Many spoke that knowledge of being a global citizen will help them greatly in university, where they will be exposed to a new environment and a vast variety of cultures. Whilst others, like myself, shared that when it is safe to travel, these tools will come in handy when we are out in the world and experiencing cultures and ways of living that are different from our own.
Through this program we have explored the differences around us and have gained tools that will help us build bridges between cultures and beyond this we have also learnt so much about ourselves. Speaking to Korean and New Zealand students has brought a whole new perspective of the world to me, and I look forward to the borders opening so I can safely see my new friends and practice my learnings! 
The Global Competence Certificate Program
Before Covid-19 restrictions, hundreds of New Zealand students would take part in overseas exchange programmes every year, including school-to-school exchanges and sports. The GCC Program provides an alternative to international school exchanges while the borders remained closed.
The programme came after Education New Zealand research found businesses sought employees with cultural competency skills .
The GCC is facilitated by Massey University and participants develop skills to better connect and interact with people from different cultures both at home and abroad. 
Photo at top: WDC Youth Advisory group 2021 – Back row from left: Fhreya George, Mikayla Lawrence, Zoe Willem-Pritchard, San Dekker, Ataria Sharman and Jacki Cooper (WDC), Jack Finchett, Cr. Nick Connop.
Front row from left: Neil Luna, Anna Jungwin, Rae Dennison, Lucia Daamen-Shanahan, Asher Bassett, Ben Woodgates.
Read our latest news & student stories...