Northland Travel Experiences for International Students
For the best travel experiences for students in Northland, please visit www.bekiwi.nz
BeKiwi is an invitation to connect with the people and places of New Zealand. Guided by experienced hosts, you'll dive into Kiwi culture and discover Northland's best kept secrets.  
The tours and experiences listed on BeKiwi will also help you develop skills that employers are looking for, and shape some stories to share in future job interviews. 
Be adventurous, get involved and explore the best of Tai Tokerau, Northland!
View all Northland BeKiwi Experiences or browse a small selection below…
Workshops for Students
Print Making Workshop
Quarry Arts Centre, Whangarei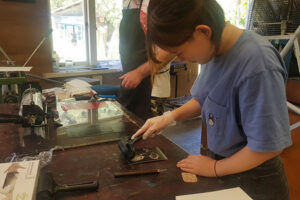 Tutor and artist, Hamish will help you develop your design, demonstrate lino cutting and printing techniques and help you create 4 x A5 prints featuring your design to take away with you. More…

Two Day Kiwi Cooking Class
QRC Culinary School, Bay of Islands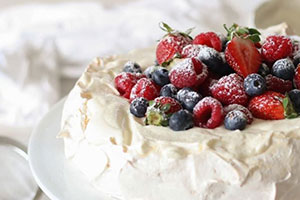 Learn to cook some classic kiwi dishes in the Bay of Islands. Day One – Traditional Meat Pie & Lemon Meringue Pie. Day Two – Classic Fish & Chips & Classic Kiwi Pavlova. Stay on campus at the QRC Halls of Residence.

Tours, Itineraries & Working Holidays
Farm Life, Woofing & Sustainability (2 night)
Available guided or self-drive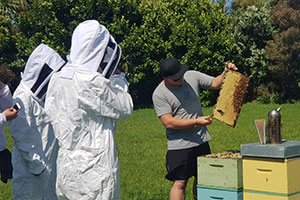 A taste of Northland farming and sustainability with a bit of culture and adventure too. Experience hands-on farming and sustainability on a working Northland farm followed by nature walks at neighbouring Tahi New Zealand. On Sunday, wake up to horse-riding then an unforgettable Maori Cultural Tour with Kauri trees on Sunday.
Waitangi & Bay of Islands with Rock the Boat (2 night)
Available guided or self-drive.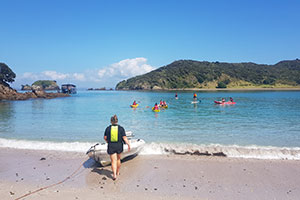 A weekend packed with Northland culture and adventure. You can tick off a few Northland must-try foods like oysters, kina and makana chocolate. Includes Rock the Boat Overnight Adventure Cruise with kayaking, fishing, snorkelling, kina, swimming, island hopping and learning about Project Island Song Conservation Project.
Kauri Coast - Kauri, Kiwi and Kaimoana (2 night)
Available as guided or self-drive.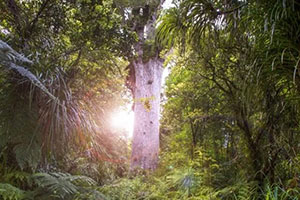 Explore the Hokianga and Kauri Coast. Highlights of this trip include an organic farm visit, collecting and cooking seafood with Awesome Adventures, kauri gum polishing at The Kauri Museum, Tane Mahuta, a night walk with kiwi, 4WDing on the beach, and old world experiences at the Paparoa Hotel. Optional workshops.

Accommodation/Work/Sightseeing Package
Available October to March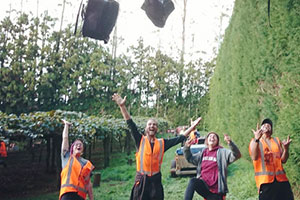 Earn money and experience Northland over your summer holidays. Work at a local Kiwifruit orchard from Monday to Friday and stay in the friendly family environment of KeriCentral Hostel in Kerikeri for only $160pw. Your weekends are free to explore Northland and you're only 20 minutes from the Bay of Islands.
Minimum 1 month stay.
Tutukaka Coast - Stand-up Paddle Boarding
Available guided or self-drive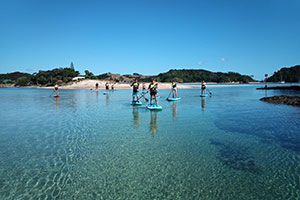 Spend the weekend with SupBro Paddleboarding at one on New Zealand's most beautiful beaches. You can expect to spend your days paddling on crystal clear water, visiting golden sandy beaches & exploring hidden coastal caves. Optional trips to Poor Knights Marine Reserve and horse riding available.
Hokianga - Awesome Adventures Jetski Safaris
Hosted by Awesome Adventures, Hokianga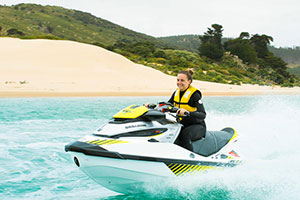 Stay harbourside in the township of Opononi with locals Lenny & Antoinette from Awesome Adventures. The next day join them for a Jetski Safari exploring the harbour, local historic sites and the famous sand dunes. Gather your own seafood (or you can watch Lenny do it for you) and cook it!
Read our latest news & student stories...